In addition to a healthy glow and peaceful mind, I returned from Thailand feeling invigorated and full of energy. I felt inspired, as if a bright light lit up within me flashing
go
. And then it hit me - it's time to reflect on my goals.
Daunting? Can be. Exciting? Always!
I turn 23 years-old in 26 days, finish my first semester in 32 days, and am proudly claiming May - goal-setting month. Even though flowers aren't blooming and the leaves are turning redish-brown (it's Autumn in Melbourne, not Spring. Strange, right?),
I feel new beginnings in the air
.
Care to join me? Please do.
Here are my five favourite go-to tips for getting started:
1. Let your values guide you
Before you fall into a trap of "I want to make X dollars by the time I'm 35" take a moment to pause and reflect on what
really
matters to you. What do you enjoy? What stimulates you? What are your
values
?
2. Take baby steps
If you've never run 5k before, then you ain't gonna run a marathon tomorrow. Acknowledge where you are right now, in this moment, and start from there. Enjoy the journey and embrace your day-by-day progress.
3. Write them out, set a date, and don't lose sight of them
Jot down your goals in a journal or type them up on your computer. However you write them out, post them on your fridge or on your bedroom mirror so you can make eye contact with them each and every day.
4. Share them with a trusted friend or loved one
I think opening up to a trusted loved one can add value to your "goal pot of inspiration", if you will :) That trusted person may offer insight on how to take a step closer to your goal or maybe they'll simply listen, nod, and support your every decision. Either way, sometimes it helps to confide in someone.
5. No justification needed
You
do not
need to justify your goals. In your heart you know the reason you want achieve something and that's what matters.
I typically frame my goals under three separate categories -
health
,
career
, and
personal
, but this is totally up to you. Some people bucket their goals into time frames i.e. three months, six months, etc. I set a time frame for each specific goal instead ;)
My Health Goals
Practice yoga two to three times per week: I recently rediscovered my yoga practice and couldn't be happier about it! I want to increase my flexibility in the next six months

Record a food journal for two solid months: In tracking my meals, snacks, and liquids throughout the day, I can better monitor any sugar cravings, hunger spikes, digestion, etc. Ultimately, I want to improve my workout recovery and maintain balanced hormone levels and think physically writing it down will be a great help. Note: I'm connecting with a holistic nutritionist and look forward to soaking up all the advice, constructive feedback, and wellness tips that I can!

Meditate for 10 minutes everyday: Dedicate more time to silence, stillness, and self-awareness.
My University/Career Goals
Land an internship: In my third and final semester of University I want to work as an intern in the realm of communications for a health/wellness brand or corporation.

Maintain a high average
Work parttime at lululemon: In the next four to six months I hope to join the lululemon team, here in Melbourne! I've connected with some lovely people at my neighbourhood store and am in the interview process. Time will tell, but I'm keeping my fingers crossed.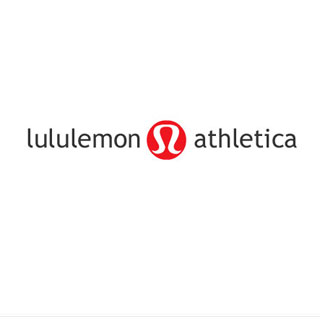 My Personal Goals
Enter a recipe contest or baking festival: I want to connect with fellow holistic cooking-lovers

Volunteer with people who are seeing impaired

Publish a book: I definitely want to publish a book one day..perhaps a collection of non-fiction stories or veggie friendly recipes!
I believe I will accomplish all of my goals and I believe that you can achieve yours too.
Best wishes and happy goal-setting
xo