The past few weeks have kept me on my toes, jogging from one activity to the next and juggling everything from essays, research, a brand spanking new job, to yoga and TRX (obsessed) training. I apologize for the lack of blogging (believe me, I've missed it), but in short, I've been busy ;)
First, I want to share some exciting news! Remember
my goal setting
a while back? Well, I'm thrilled to announce that I've joined Lululemon! A few weeks ago I joined the team as an Educator, at my lovely neighbourhood
Bourke Street
store, here in Melbourne. I completed training last week (which was incredible) and hit the floor this morning. I can't wait to share photos and tidbits about my new journey with you all. Yippie!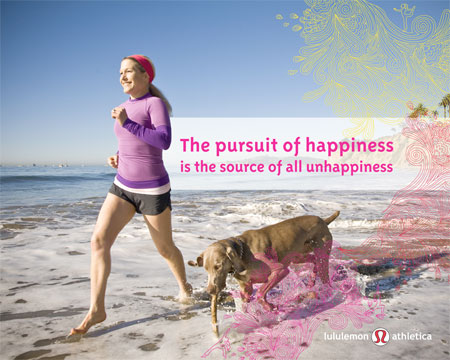 brevity is beautiful
) and say that
life is good
. Life is busy and full - of good health, happiness, and friendships.
I can't believe it's May, let alone 7 days until my birthday. How time flies.
Now go soak up the last days of May, 2011 to its absolute fullest.
xo
PS: Photos, delicious recipes, time management tips, and TRX training workouts coming soon! Promise ;)